Big Cypress Homes

Big Cypress homes will be located in eastern Collier County, along Oil Well Road (east of Golden Gate Estates, and west of Ave Maria). The creation of Big Cypress homes includes massive undertaking in master-planned development achieved through a collaboration between two of Southwest Florida's most-esteemed creators of luxury communities, Collier Enterprises and Minto Communities. These are the same developers behind some of Southwest Florida's most desirable of neighborhoods, a list that includes Naples golf communities like Twin Eagles and Isles of Collier Preserve. Though still in the very early stages of planning, the construction of Big Cypress homes will follow years of negotiations involving a Collier County development initiative locally referred to as Rural Lands West. Permitted in compliance with Collier County's Rural Land Stewardship Area regulations, this development will safeguard thousand of acres for agricultural purposes, yet also preserve vital waterways and wildlife habitats.
Beyond the homes, developers will create an entire new township whose name is as yet fully determined. See, when talk of this project began in 2006, it was known as Big Cypress. Developers later stepped-away sensing downturns in home demand due to the national economic debacle. All these years later, with a new generation of home buyers in America and Europe increasingly focusing on Southwest Florida, developers again set sights on the potential in this vast expanse of acreage, yet now advancing development applications under the title "Rural Lands West." At some point, it is quite possible that the township here will be called something completely different, but for now, with respect for original intentions and all that gorgeous wilderness nearby at the Big Cypress National Preserve, we'll simply refer to the emerging township as Big Cypress. Plans call for a commercial district encompassing more than two million square-feet. In addition to an array of shops, restaurants and entertainment venues, there will be healthcare services, fire services, schools, churches; essentially all that one would expect to find in your conventional small town. Of course, the plan here will allow for a few enticing additions.
Amenities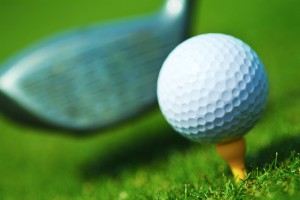 Residents of Big Cypress homes will have access to a wide-range of recreational amenities. As to be expected in an area recognized as "The Golf Course Capital of the World," a championship golf course is planned. The township will also be encompassed by a vast network of meandering waterways, perfect for kayaking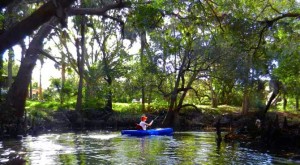 excursions and fishing. There will also be public parks, tennis court, playgrounds, nature trails, and again, this refers to aspects of the township. It can be anticipated that the various neighborhoods will be nuanced by their own exclusive amenities. The earliest of neighborhoods will reportedly cater to Active Adults (Age 55+). This is likely to include a clubhouse with space sufficient for social galas as well as private activities. Swimming Pools, fitness centers and other amenities will be included. At the same time, there will be other private neighborhoods accommodating young families. The development will allow for many options in single-family homes, estates, condos and other home styles. When all phases of development are completed, it is anticipated that there will be some 10,000 Big Cypress homes.
Appreciably Close
While many features are still on the drawing boards, one need only consider what already exists nearby. Big Cypress homes will be just a short drive from some of the most beautiful beaches one can find on the Gulf of Mexico. The above average days of gorgeous weather provide unceasing opportunity for everyone who enjoys boating, fishing or simply strolling along the shores in search of shells. For those who enjoy shopping and dining, upscale opportunities abound among enclaves like Venetian Village, Marco Island's Esplanade, world famous Fifth Avenue South in Naples and other outstanding venues. There's also excellent options in visual and performing arts, from the array of galleries in Old Naples to the concerts, plays and symphonic performances staged at Artis Naples. The quality of life here has garnered recognition among America's "Best Places to Live," yet the job growth and professional resources have also led to recognition as one of America's best places to work. In fact, another of the advantages of Big Cypress homes will be the creation of increased career opportunities for everyone living in eastern Collier County.

Stay Informed
You'll want to be sure to stay up-to-date on opportunities in this new community. Given the brand recognition of the developers and unceasing demand for new construction in Southwest Florida, Big Cypress homes are sure to attract considerable attention. To register to receive updates as soon as additional information is made available, simply submit the contact form below.
Current Listings in Naples